RAUTE VENEER DRYING LINE R3
Industrialize your veneer drying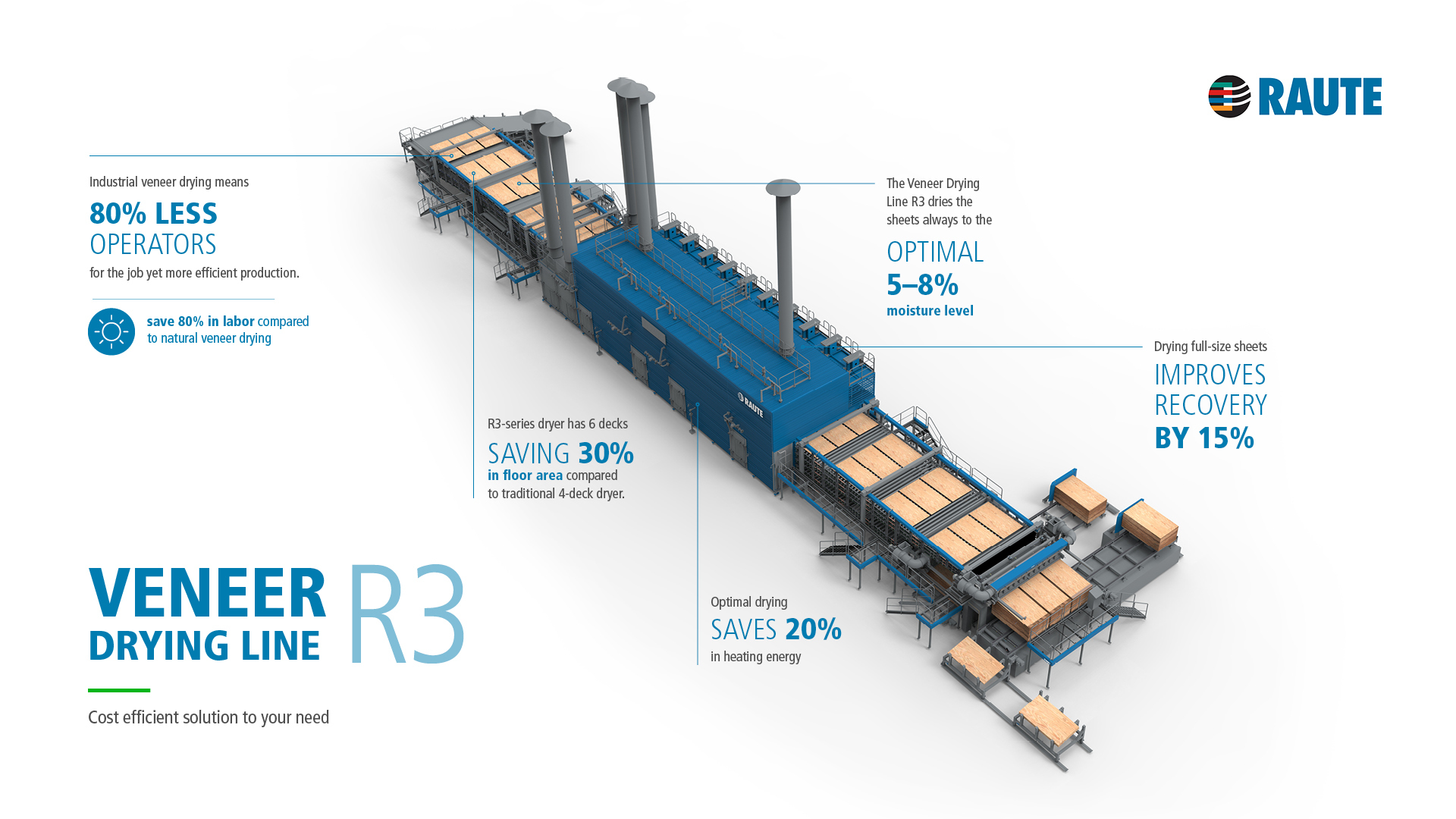 The easy to install and operate industry standard.
The Veneer Drying Line R3 is your choice when you are taking your veneer drying to a new level of industrialization. Veneer dried mechanically is of higher quality and the outcome is strikingly better compared to drying veneer in the sun.
With Raute's optimized veneer drying, the recovery of full-sized veneer sheets improves by 15% and the optimal drying saves 20% in energy use.
Get 2 Raute expert visits
Optimize your business needs with 2 Raute expert visits for free.
Quotations submitted by 30.9.2021 that lead to the purchase of a new Veneer Drying Line R3 or R7 are eligible for the offer.
Optimal drying saves 20% in energy
Save 30% in floor area compared to 4-deck dryer
Save 80% in labor compared to Sun-drying veneer
Drying full-size sheets improves recovery by 15%
Install the Raute Veneer Drying Line R3 anywhere.
The high-quality Raute Drying Line R3 handles hardwood and softwood when producing veneer sheets for various end-use purposes. The line is easily installed just on a flat floor on rails giving significant savings since no special foundations are needed.
The R3-series dryer has 6 decks giving an advantage of needing 30% less floor space than a traditional 4-deck dryer. Its completely insulated shell not only saves in heating energy but gives even drying from the top to bottom decks.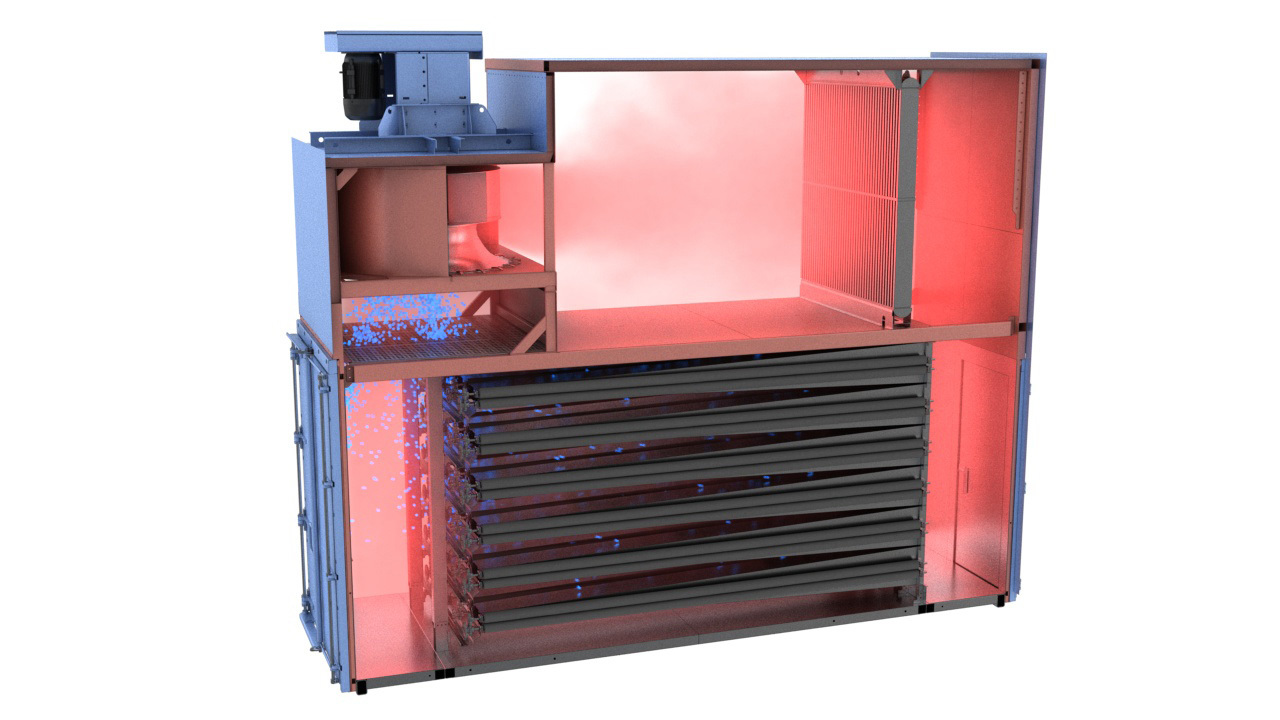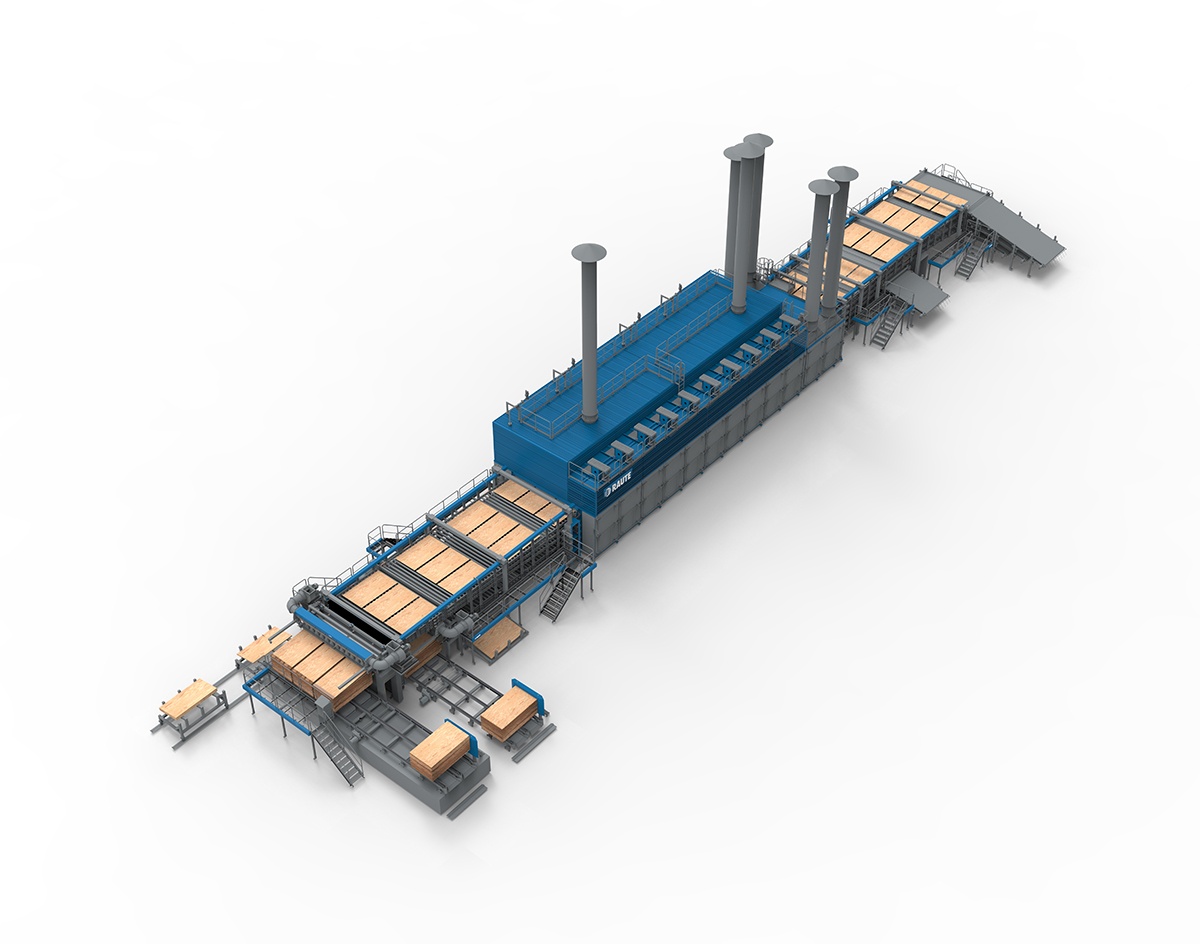 The numbers to prove it
Industrial veneer drying means 80% fewer operators for the job, yet more efficient production – the Raute Veneer Drying Line R3 needs only four operators to fully function the line. The dryer handles full-sized veneer sheets giving 15% more yield compared to natural drying processes. The line's capacity is 16 veneer sheets per minute with a short drying time and the Veneer Drying Line R3 dries the sheets always to the optimal 8–12% moisture level.
Future-proof with Raute Veneer Drying Line R3
The energy-saving high humidity concept provides the lowest heat and electricity consumption per m3


360 degree insulated structure and an even drying result from every deck


Superb air blow on veneer by powerful radial blowers and nozzle-nosed jet boxes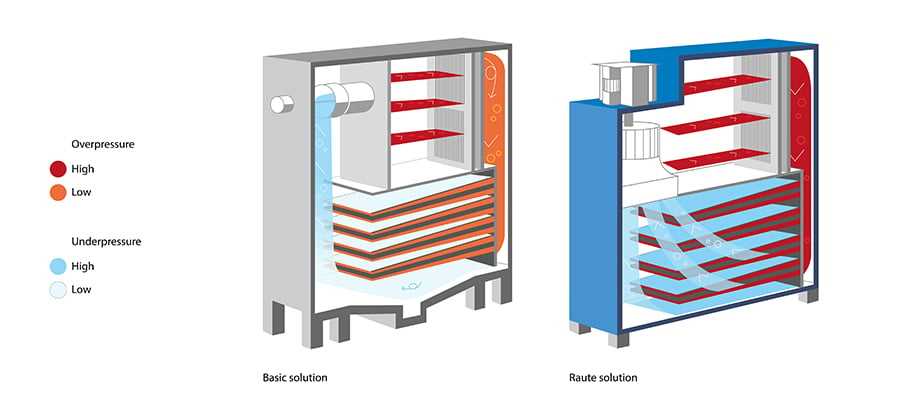 Download
Veneer Drying Line R3
brochure